SEMrush webinar: SEA & SEO synergies (in French)
14 May 2019 @ 11 h 00 min

-

12 h 00 min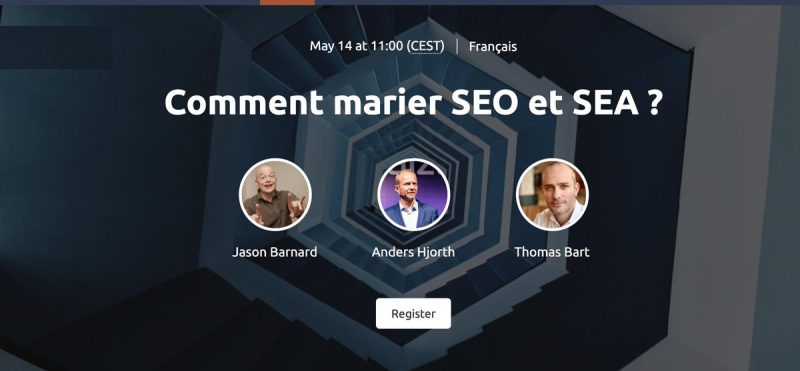 SEO and SEA (Paid Search) Synergies.
Jason Barnard is hosting this webinar where we will be addressing the delicate issue of synergies between SEO and Paid Search.
Truth of the matter is that most teams, inhouse and agencies alike, have a hard time making them work hand in hand. There are, however, some areas where they can be very complementary.
I am sure this will be a lot of fun.
Register here: https://fr.semrush.com/webinars/comment-marier-seo-et-sea/