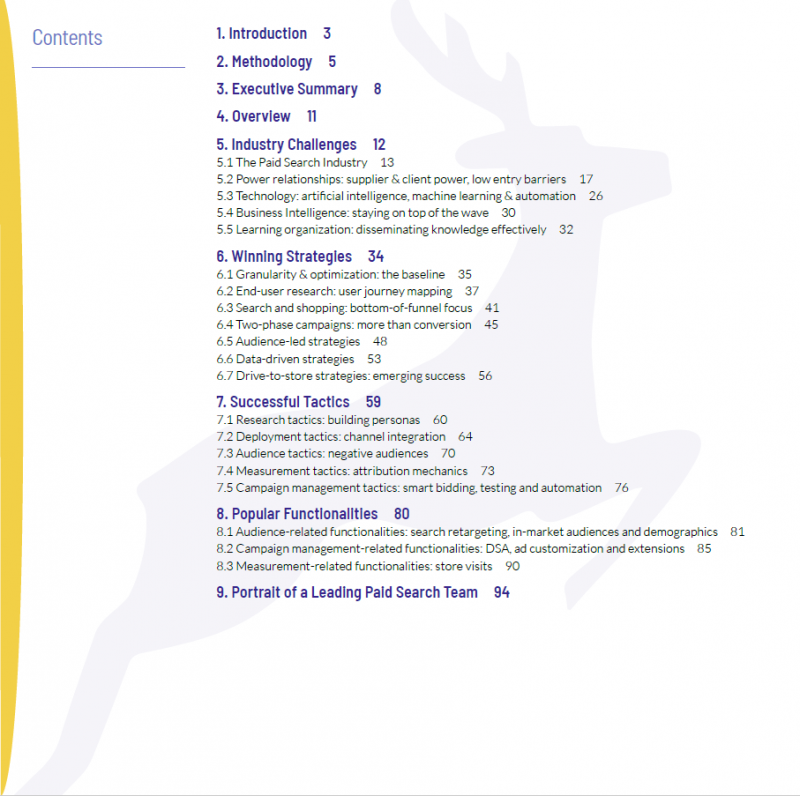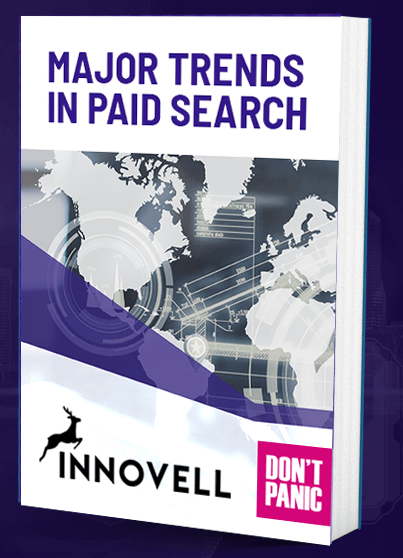 Search Strategies Report
€

500.00
This 50 pages research report is built on the basis of the Search Trends Report with a focus on Paid Search Strategies and the addition of case studies from top teams.
Award winning case studies to illustrate the winning strategies from Keyade & Rue du Commerce and Mediacom & Bose and more…
Interviews of a number of industry experts to shape the research: Daniel Gilbert, Frederick Vallaeys, Brad Geddes, Marty Weintraub, Jim Banks, …
Survey of 100 questions to trace the way the leading paid search teams think, work and evolve across keywords & ads, data, automation, AI, campaign management, audience targeting and cross-channel deployment. Update survey on Amazon Ads in 2019
State-of-the art Strategies for Paid search illustrated by award-winning case studies.