Heroconf London 2022: How to Win in Retail Media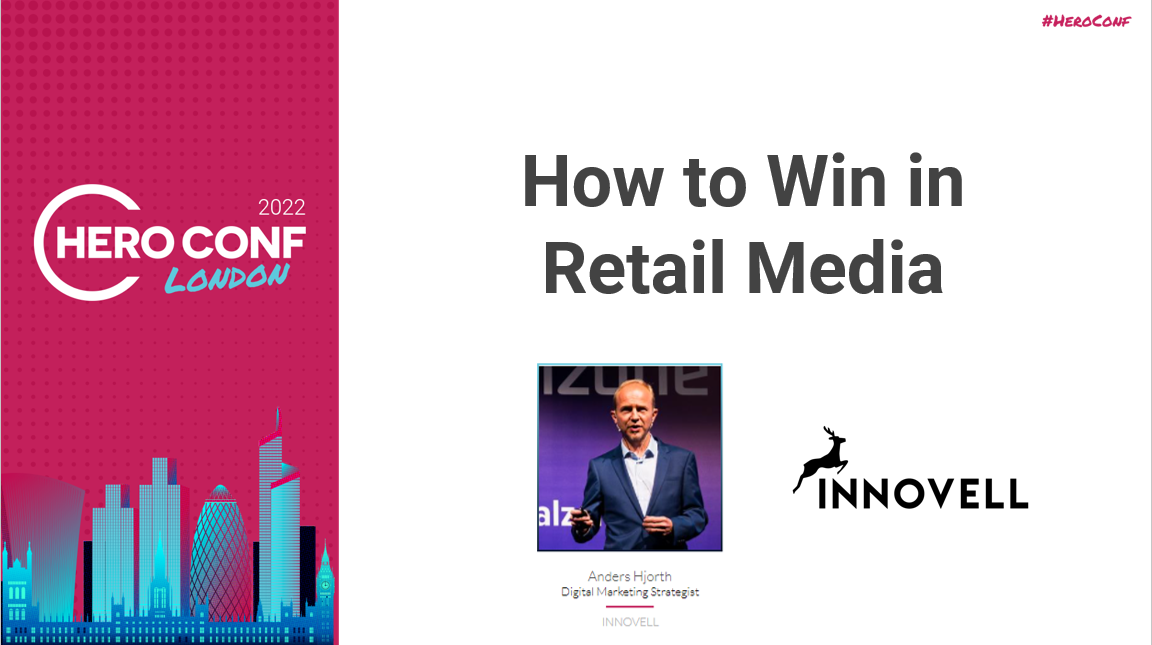 How to Win in Retail Media
Heroconf is back in London on 14-15 March 2022 and hopefully it will be a live event. What I like about Heroconf is that it is the only dedicated PPC event.
After winning in search and social media, e-merchants and agencies are now facing the rise of retail media. A new challenge and a new set of opportunities providing first-mover advantages, increasing competition and its own set of practices and techniques to master. In this session we present the retail media landscape and its ad platforms. We deep dive into winning strategies on Amazon based on research from Innovell.
I am looking forward to this as I have signficantly reduced the number of speaking pitches due to Zoom-fatigue.