Major Trends
in Paid Search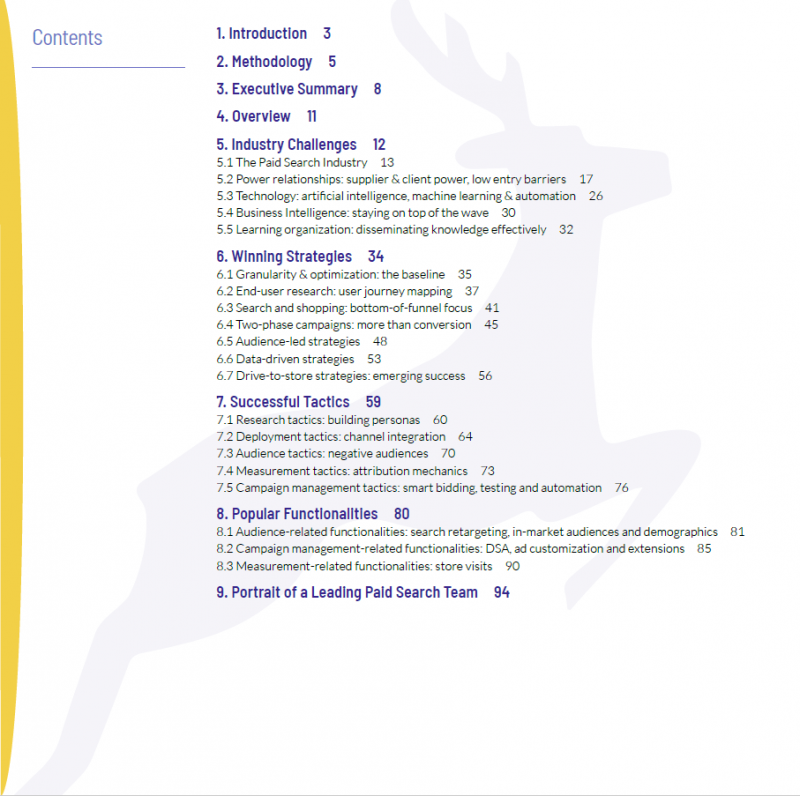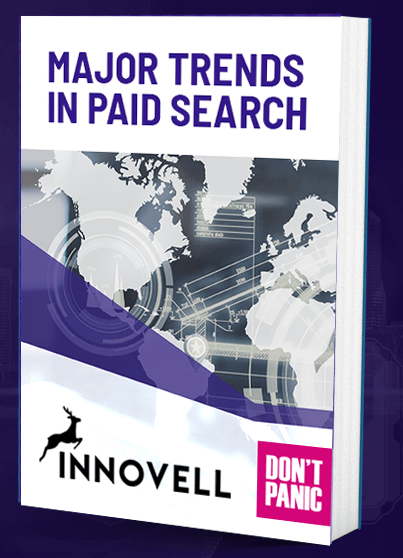 Major Trends in Paid Search
€

500.00
This 95 pages research report is built on research carried out in Q3 of 2018 with the review of over 100 entries in Search Awards in Europe, US and UK on which we have done a deep-dive survey of 22 shortlisted teams to form a cluster of leading paid search teams in the world.
Interviews of a number of industry experts to shape the research: Daniel Gilbert, Frederick Vallaeys, Brad Geddes, Marty Weintraub, Jim Banks, …
Survey of 100 questions to trace the way the leading paid search teams think, work and evolve across keywords & ads, data, automation, AI, campaign management, audience targeting and cross-channel deployment.
This is the first in-depth industry research drawing a picture of the state-of-the art Strategies and Tactics being deployed by leading teams.