SEO Trends based on
Hashtag monitoring
We are detecting SEO Trends on an ongoing basis in various ways. One is via hashtag monitoring on Twitter. Below is an initial view of the data we have been collecting over a monthly period.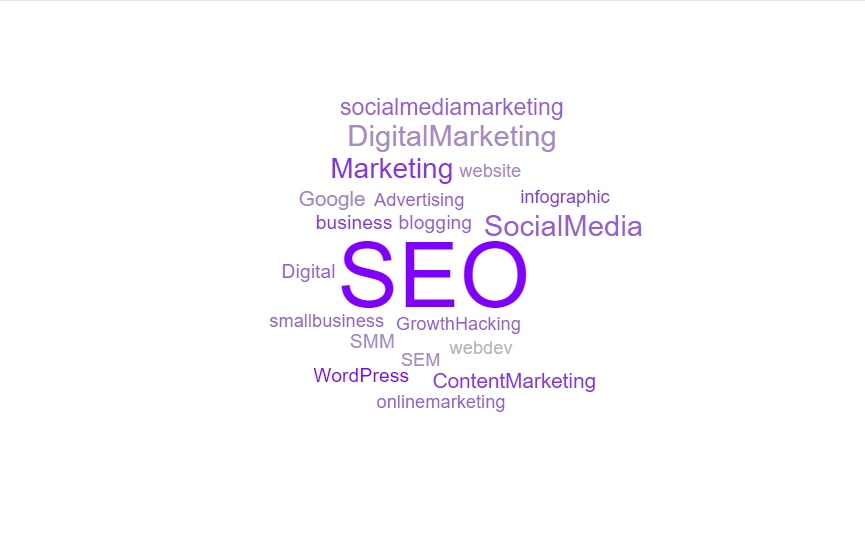 (simply built with WordItOut)
Initial Insights
This is a first view, and we are taking a general view at the interpretation:
Whereas SEO is PPCs best friend (see Paid Search Trends), the opposite is not the case
SEOs best friend is the more general DigitalMarketing and Marketing – and then comes Social Media
Webdev, website, WordPress, infographic, blogging are quite present
As expected, Growth hacking and Content marketing are also present
Methodology
We monitor tweets from a small number of hashtags related to SEO on Twitter on a daily basis. The actual data set is for 15 September to 14 October 2018.
By cleaning the data, removing some of the noise and cleaning the data, we get a view of what topics are related to SEO. The wordcloud above shows the photo of a month worth of related hashtags.
The process enables us to monitor trends by date and once we start to have some more date we will add the time dimension into this view.