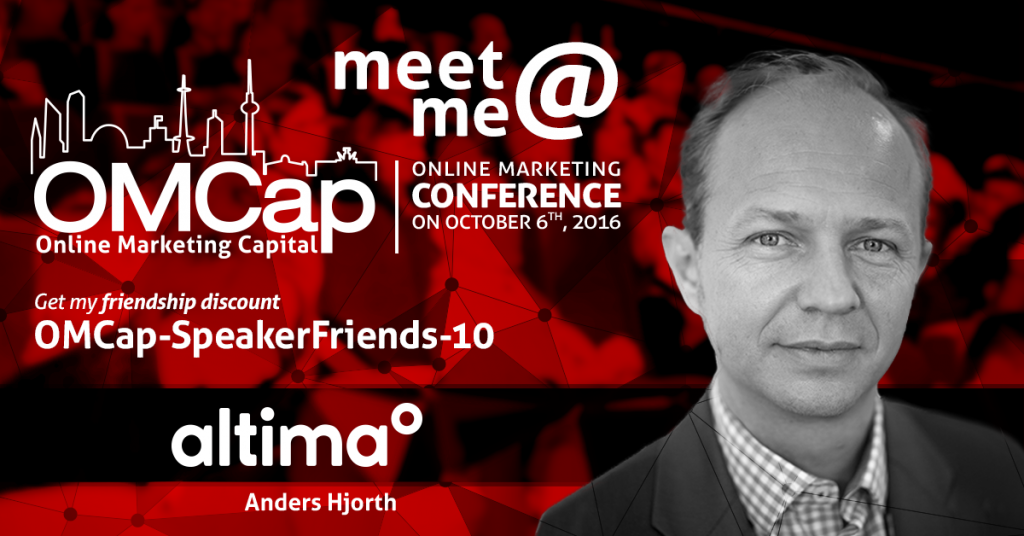 I will be speaking on the "Online Marketing Capital" conference in Berlin on 6 October 2016. We agreed on the title with the organizer but when they then asked me to elaborate, it was too big of an invitation to spoil so I had to beat a bit around the bush.
The published conference interview in German can be found on the link at the bottom of this article. However, I am guessing a lot of my contacts and online relations willl prefer the original English version which I therefore publish here.
The title of your session is "The Secret Weapon for Content Marketing Success". What learnings can our participants take along from your session?
I would rather avoid spoilers considering the title of my session. Most of the audience for this session is likely composed of "believers" in Content marketing as well as people who religiously practice it. What I want to share with the attendees is our experience with making content marketing a success at any scale of campaign – from the smallest stand-alone content cycle to large long-term campaigns. The principles for success are often the same and for once, hard work and large budgets are not the only weapons we have at our disposal when doing content marketing.
How did you come to online marketing, especially content marketing?
I started with online marketing in 1997. I had been doing a lot of research for business intelligence purposes and grew a good amount of experience with Search engines and their results pages. This was back in the Altavista, Hotbot, Infoseek, Lycos, Webcrawler, Excite days. Pre-Google days. I started playing around with positioning pages of my own, based on that experience, and then it quickly turned into a commercial offering. From natural search I moved on to onsite personalization and then to affiliate marketing and later to paid search and then social media and then social ads, retargeting and RTB. Content marketing emerged along the line as a necessary approach to make sense of your various acquisition channels and draw a coherent user experience out of it. I now use Content marketing approaches in most of the disciplines our agency works in.
No other industry is as fast-changing as online marketing, how do you keep yourself up-to-date?
The pace is especially high on the commercial side of things but if one looks at the basics of online marketing, there aren't that many changes and you can pretty much see them coming. It makes me a little sad to see people running after the latest "new" gadget and then forget the purpose of everything we do: making an efficient and lasting impression on the end-user, providing our client with statistics and compelling graphs. I keep up to date through hands-on work with clients, intense relationships with technology providers and media owners, conference attendances and exchanging with my network.
In your opinion, what is going to be particularly important in online marketing in 2017?
The most important thing in online marketing will be to start making sense to the end-user again. The end-user has decided to block advertising and now online marketing professionals have to find a clever, less intrusive way of communicating.
Starting the day right is important, do you have a certain ritual in the morning or do you simply get out of bed and fall into the office?
My morning ritual is quite long and involves a number of little people having breakfast and catching buses as we are a big family. There is also a little white dog involved. Actually, the first couple of hours of my day are much more stressful than the rest of the day. By the time I can finally hit my inboxes in an efficient way, I am already more than awake and up to speed.
The conference interview in German: