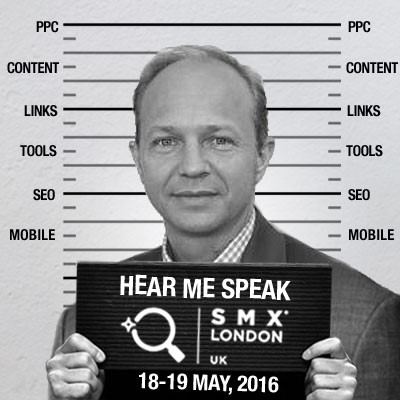 Looking forward to this years edition of SMX London where I will be moderating some great sessions:
Content, Keyword Research & The Art Of Audience Engagement
Unleashing The Power Of Automation For Paid Search
Google Analytics Power-Reporting For SEO And SEM
Fact or Fiction? Data Dilemmas
In these four sessions we will be adressing some of the most important issues the modern marketer is facing today: The role of content and how to leverage it? The use of automation for what and how much? The importance of tracking and what data to look at? And the limits of what data can tell or even hide from you. I will also have the priviledge of being with some great people I already know like Kevin Gibbons of Blueglass, Sophie Newton from Brainlabs and Dixon Jones from Majestic. I am very much looking forward to catching up with them as well as meeting new experts.
Hopefully see you around 🙂