Digital Marketing Insights
Entrepreneur – Speaker – Researcher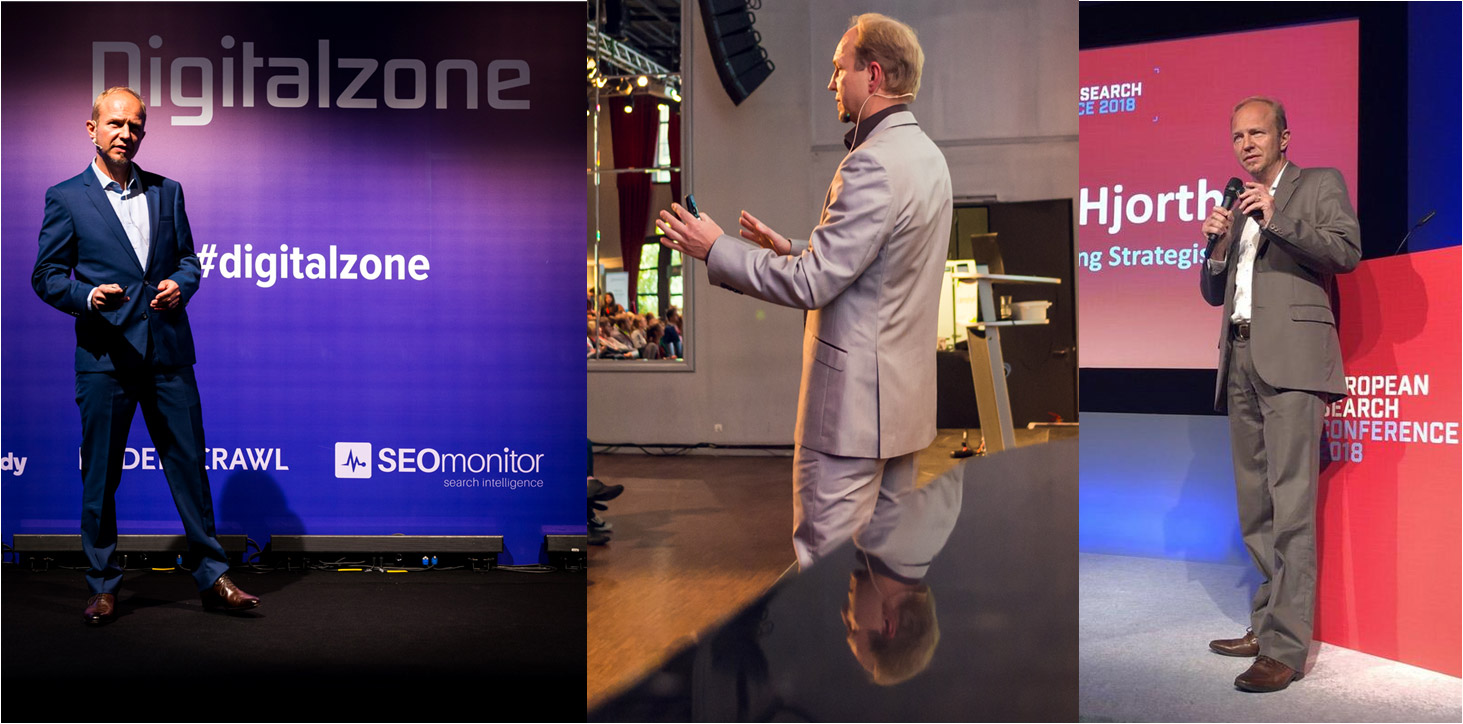 ANDERS HJORTH
Digital marketing strategist, entrepreneur, Anders Hjorth is frequent speaker on Digital Marketing as well as a judge on various industry Awards in the area of Search Marketing, Social Media Marketing and Biddable Media.
Anders was the Founder of several Digital Marketing agencies in Paris: Relevant Traffic [Search Marketing], BDBL MEDIA [Biddable Media] and aznos [Content Marketing] acquired by Altima in 2016 and then Accenture in 2017. Anders was also COO at GroupM Search across EMEA. He has worked for over 2 decades across SEO, Paid Search, Affiliate marketing, Social Media, Social Ads, Content Marketing, Display and Programmatic and also web development, hosting & domain names.
Anders is the founder of Innovell. Provider of  Digital Marketing Insights.
Recent podcast: Interview with Kubix Digital about the Major Trends in Paid Report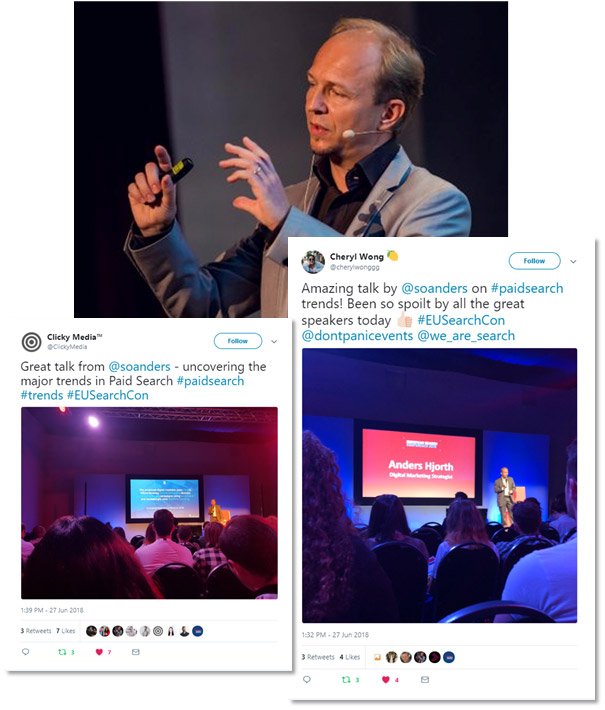 Topics
2004 Ads clinic
2005 Multi-lingual Search (cas Isodis Natura) – FR/UK
2005 Améliorer ses campagnes de Liens sponsorisés (cas Manpower)
2006 Creating compelling Ads
2006 Landing page optimisation
2006 Balancing Paid and Organic search (EN + FR)
2007 SEO Workshop (avec Sébastien Billard et JB Garnier)
2008 Search Marketing for Electronic retailers
2008 Inspirational ad copy
2009 Search Synergies and beyond (paid search, SEO and more)
2008 Search in Europe
2009 Search around the World (country prioritiser)
2009 SEM + Ad exchange performance (Oreca case study)
2009 Digital Lotus: content>distribution>amplification>relation
2010 Propulsion: leveraging the Value of Paid Media
2010 Assessing Social Media's value for Search
2010 Réseaux sociaux, recherche et gestion de la réputation
2010 Yahoo-Microsoft Search Powerhouse
2011 How to expand Search marketing operations internationally
2011 Major Trends in the Search Space. SEO: industrialised, integrated & global
2012 Les bons outils PPC (SMX Paris)
2013 "Excuse my French" – survival guide to doing business in France
2013 From Search marketing over Remarketing to Acquisition Display
2013 Spy vs Spy: competitive intelligence on Digital marketing
2014 "Content is King"
2014 Content Marketing 2015 and beyond
2015 Marketing de Contenu – Inception
2015 Facebook Ads in the Digital Media Mix
2016 La marque Culturelle (avec Daniel Ferradas)
2016 The Secret Weapon for Content Marketing
2016 Custom audience chez Facebook, Twitter & Google (avec Solène Logiou)
2017 Digital Landscape 2017
2017 Audiences are the new keywords
2017 Mutation des formats publicitaires
2018 Automation in Digital Marketing
2018 Major Trends in Paid Search
2018 Millenial Transformation (in progress)
2018 What are the best digital marketers doing that maybe you are not?
Speaker history
2004 Search Engine Strategies, San Stockholm SE
2005 SES Paris FR
2005 Search Engine Strategies, San Stockholm SE
2006 SES Paris FR
2006 Update Search SE
2006 SES London UK
2006 EBG – Electronic Business Group FR
2007 Search Engine Strategies London UK
2008 SMX London UK
2008 Electronic Retailing meetup Monte Carlo
2008 Search Marketing World, Dublin IR
2008 Search Engine Strategies Hamburg DE
2008 Search Marketing Expo, Madrid ES
2008 Search Engine Strategies, San José US
2009 International Search Summit UK
2009 SEMkonferansen.no NO
2009 Search Marketing Expo Stockholm SE
2009 SES London UK
2009 Salon Ecommerce Paris FR
2010 SMX Advanced, London UK
2010 Search Marketing Conference Copenhagen DK
2010 SEM Standard Poland PL
2010 Gulltaggen.no NO
2010 SMX Paris FR
2011 International Search Summit UK
2011 Search Marketing Academy TK
2012 SMX Paris FR
2012 Salon Ecommerce Paris FR
2013 Salon Emarketing Paris FR
2013 Search Marketing Day PL
2013 SES London UK
2013 SMX London UK
2013 SMX Stockholm (Chair) SE
2014 SMX Paris FR
2014 Paris Visibility FR
2015 SMX London UK
2015 SMX Paris FR
2016 Ministère de la Culture FR
2016 OM Cap Berlin DE
2016 SMX Paris FR
2017 Acquisio Digital Marketing predictions webinars CA
2017 InOrbit SL
2017 RIMC IS
2017 SMX Paris UK
2017 SMX Paris FR
2018 RIMC IS
2018 EU Search Conference Liverpool UK
2018 SMX London UK
2018 DigitalZone Istanbul TK
2018 Heroconf London UK
2018 SMXL Milano IT
2018 ISS Barcelona ES
2019 Search Y FR
2019 SEODAY.dk DK
2019 InOrbit SI
2019 SMX London UK
Training courses built
SEO workshop                                               0,5 days        Relevant Traffic
International Paid Search                            2 days           Yandex/Webcertain
Community management                            3 days           BDBL Media
Search for Sales (supervision)                    1,5 days        GroupM
Search for Operations (supervision)          1,5 days        GroupM
Conferences and Jurys
Conference Chair: SMX Stockholm 2014
Moderator: SMX London 2010-2018
European Search Awards jury member 2013-2018
UK Search Awards jury member 2015-2018
UK Social Media Communications Award 208
SEMY Awards Paris Jury member 2018
SMX Paris Advisory board 2014-2018
Grand Prix du Search jury member 2018