This year for the first time in my career I was speaking on the Hero Conf. A 100% PPC-oriented conference. It seems there aren't so many of those so I was happy to get a chance to present the report on Major Trends in Paid Search there.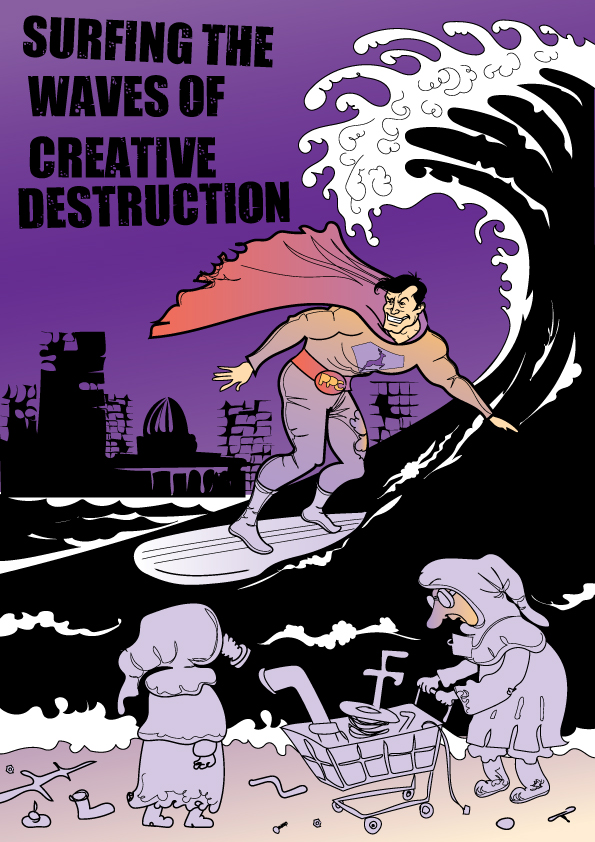 When I go to speak on conferences I also benefit from being there to listen to other speakers and I was fascinated on one hand by the evidence Marc Poirier from Acquisio was giving of how those who applied machine-learning to campaign performance had very significantly better results than those that didn't. This was across a very large sample of campaigns and the uplift was between 30% and 200%. You could of course argue that perhaps those who apply machine-learning are also the ones that do everything else right on their campaigns but the evidence made a big impression on me. Machine-learning can really have a huge impact on campaign performance.
I was also inspired by Fred Vallaeys take on Artificial Intelligence and how it can change our world and our workplaces. AI in its first iteration needs to learn by Humans so there is nothing to fear, but as he clearly stated: AI in its second iteration can learn from itself and no longer needs the Human precedence. In my own research of the leading paid search teams across the world, I have noticed a very forthcoming attitude to both automation, machine-learning tools. The search marketers embraces it all, tries it out, picks the bits that are useful and sometimes updates his/her organisation to correspond to a new status quo. That is how I came to think of Schumpeter's concept of Creative Destruction: of how in the process of disruption and innovation, things are broken down and out of that wave of destruction something else comes out. I do believe the Search Industry is well armed for this, or as I wrote in the article:
"The Search Industry is at the forefront of the upcoming revolution of work. We work directly on the platforms of some of the biggest AI players on the globe: Google, Facebook, Microsoft, Amazon. And we all feel it as our duty to try the "latest functionality" to "join a Beta", to "try new things for our campaigns". We are more than willing to try machine-learning and AI-driven features and functionalities and probably have our activity x-rayed and monitored for results."
The dilemma between Learning and Performing
What seems important to me is to consider the dilemma between learning and performing. If we blindly turn to AI and let the machines do the job, we will learn nothing and render ourselves worthless. If we use AI, as with any tool, to try and test and to take us further, then we are adding value to the equation. This sometimes requires to update your organisation as well. And it requires companies to be extremely agile.
To read the full article, follow this link to PPC Hero: https://www.ppchero.com/surfing-the-waves-of-creative-destruction/
Or to simply jump to the conclusion:
"Search Marketers are AI Natives, they were bred with constant change. In a certain manner, the Search Industry is already being disrupted but we only realize this clearly today because of the AI hype of 2018. Other industries are only just starting to face this new challenge but in Search we are better prepared. This doesn't mean that we have nothing to worry about. If we blindly trust the machines to optimize our campaigns and no longer learn, then we will have lost our added value and commoditized ourselves. I don't see that happening. Actually, I quite like to watch the way the resilient Search Marketers constantly reinvent themselves, like surfers on the waves of creative destruction."
Illustration: Robert Toth.