With the entry deadline for the European Search Awards fast approaching, most participants may be past the point of asking themselves why on earth they need to go through the huge amount of work necessary to submit an entry to a digital marketing award. That is, if they are serious about it – we still see the odd « let's just throw something at them » entry, which I am afraid will never have a shadow of a chance to win an award. At least not if I, or some of the other judges I know, can help it. For each year I have been a judge, I have seen the quality of entries go up. It is a very positive trend and one which is beneficial to the entire industry. Whether this is simply the preparation work around the entries or whether there is a more general improvement of quality is hard to say, but we did have a look at this in our research of shortlisted entries for the Search Trends Report.
On a number of subjects, we asked 2 types questions to the shortlisted participants. The first was related to the awards entry and the second was related to ongoing project work. There was always a difference between the two and we could see a pattern of testing more advanced functionalities in awards entries as opposed to ongoing work.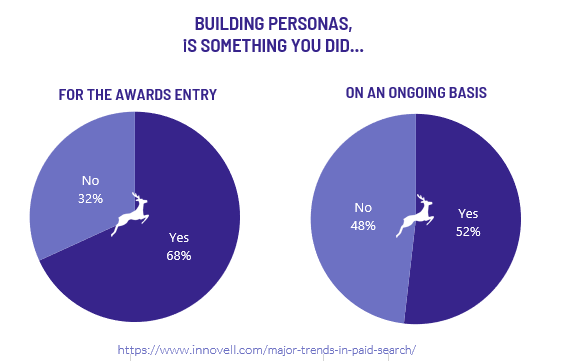 We also observed a significant difference between the building of personas for awards entries in 68% of the cases and the 52% usage on an ongoing basis. Some will say they were overdoing it on the awards entry, but I would like to believe that this explains how, on the awards entry, you take your very best shot at going over the top, you do all the things you believe in, and you leave the hard reality of profitability, time allocation and resources to the other projects.
I also think it is timely to address the real subject behind all of this, namely that of excellence. If you are searching for excellence in the digital age, you are definitely on the right track. Excellence stands out and has a strong potential to reach virality on social algorithms and work as a lantern in the troubled waters of this digital marketing ocean.
"We are what we repeatedly do. Excellence, then, is not an act, but a habit."

— Will Durant
I very much like the idea of making excellence a habit. And I think we can use awards to establish the repetition which makes it so. Make it a habit to prepare for and submit to awards in your industry, make it a habit to look for projects that can become outstanding, make it a habit to search for excellence in your client work so you have a shot at taking home the trophy, make it a habit to look for that which may be the winner a year or two years out and start preparing for the habit of entering awards.
With all of this said, and less than three weeks to go before the deadline for entries into the European Search Awards, you may feel a bit put off by the perspective. What if it wasn't a habit already? How do you start? Well, you start by establishing the process and if you are only getting to it now, perhaps you won't be winner this year, but maybe you will make it to the shortlist which can then guide your way towards excellence next year, the year after and other years to come.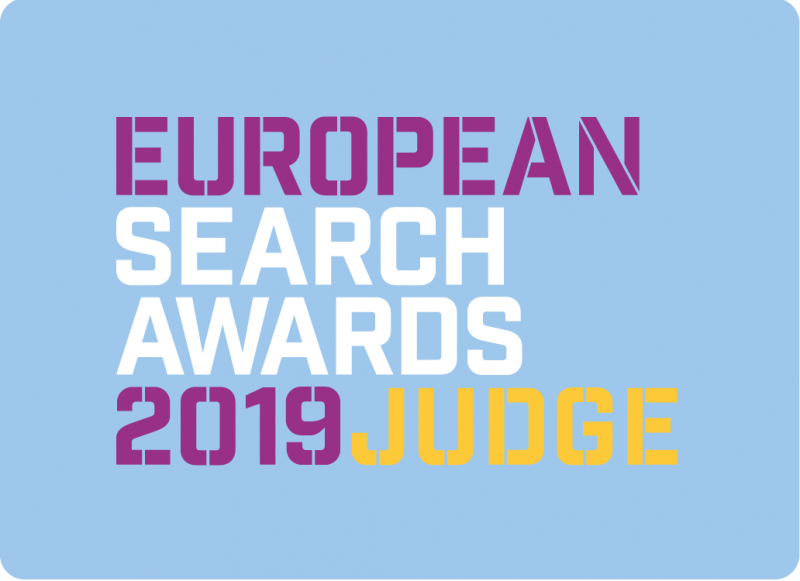 I am a judge on the European Search Awards. The entry deadline is 1 March 2019. Please enter and start making this a habit now.